Georgia Enclosed Trailers
Get a Custom Built Georgia Enclosed Trailer Here
At Trailers123.com we offer the finest built trailers made in Georgia. We offer all kinds of trailers and can custom build one for you.
Georgia is the trailer capital of the United States with more trailer made in Georgia than anywhere else. Cargo Craft, our manufacturer has been making trailers in Ambrose, Georgia since 1990 and so far has made over 100,000 trailers.
All of Cargo Craft's trailers are made with all tubular steel frames, the strongest type of steel available. Many (most) other manufacturers save money by using cheaper I-beams and Z-bar. You should insist on all tubular steel for your next trailer.
If you have any questions about selecting the best trailer for your needs, feel free to call us at 727-346-6423, email us at email us at

or click on the Chat now button on the right.
If you are looking for a great Georgia trailer at a low price, click on the type of trailer you are looking for on the bottom of the page. Visit our Enclosed Trailer Shop to see our top quality trailers.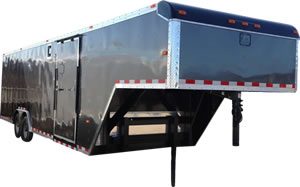 Single Axle Trailers
Tandem Axle Trailers
Auto Carrier/ Car Hauler Trailers
Gooseneck Trailers
In Stock Trailers
Concession Trailers
You might be interested in Cheap Enclosed Cargo Trailers