Enclosed Cargo Trailer Financing
A Trailers123.com were here to help you get the trailer financing that you need even if you have less than perfect credit. If you are looking for a great trailer at a low price, click on the type of trailer you are looking for on the bottom of the page. Visit our Enclosed Trailer Shop to see our top quality trailers.
We now have four finance companies that we recommend. expresslink, Rock Solid Funding, eLease Funding and Prestige Equipment Leasing.

Automatic Credit Decisions – Up to 25k
All Credit Scores Welcome
Pick Your Payment and Lease Term
No Hard Credit Pull
Back by SLS Financial, helping business grow for more than 30 years.
Click on the image to apply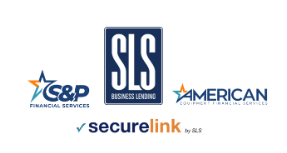 Read more about financing your next trailer with Rock Solid Funding:

Rock Solid Funding gets you approved!
Rock Solid Funding LLC is a professional financial services provider that specializes in recreational equipment financing. We offer a safe and efficient finance process with tailored terms to dealers and retail customers in most states.
You choose how to apply:
Click Below to Apply: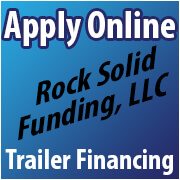 Complete our online credit application
Call one of our specialists at 800-607-1108 from 8 a.m. to 5 p.m. CST
Fax your credit application to 800-471-4842
Rock Solid Funding LLC can provide many options and terms for you to choose from. Personal, Commercial, Self Employed retail installment loans and leases are available.
Our relationships with large, nationwide lenders offer you the most competitive rates and terms available. Contact one of our financial specialists today to match your unique financial needs and credit circumstances to a plan that fits your budget.
Prime and sub-prime financing is available with rates as low as 5% and terms up to 180 months*.
Personal Attention
We take the time to understand each individual's financing needs. This allows us to tailor financing plans and payments that fit each of our client's budget needs. "Personal Attention" is what separates us from rest and has contributed to our success. We do it right the first time.
Whether you choose to give us a call to speak with a friendly specialist, complete our online application, or fax your credit application, be prepared to experience "good old fashion customer service." One call does it all.
This is what separates us from others and has contributed to our success in achieving a 71% approval ratio.
"We Rock the Industry"
With more than 40 years of combined experience, the professionals at Rock Solid Funding LLC are committed to providing you with an exceptional financing experience. We noticed a glaring vacancy in the trailer industry and arena of recreational equipment financing, and have proven to satisfy this need.
Historically, customers were forced to pay cash or seek a less than equitable loan or lease from their bank or credit union. We opened our doors in 1997 and have been financing utility, cargo, livestock and horse trailer owners ever since. In 1998, after establishing a better way for dealers and customers to finance their purchases, we entered the RV, travel trailer, marine and motorcycle industries.
You could say we have "Rocked the Industry."
We are based in Waco, Texas and now serve most states.
We are dedicated to serving all manufacturers, dealers, and customers. Large or small, we do it all with a safe and simple virtual process.
We are a member of the (NATDA) North American Trailer Dealer Association.
If you have bad credit Rock Solid Funding may be able to help you get an enclosed cargo trailer.
Call one of our specialists at 800-607-1108 from 8 a.m. to 5 p.m. CST

eLease is a story lender, and we will give an approval as long as the customer's situation makes sense.
Some of our advantages include:
* $3,000 Minimum equipment cost, no maximum
* 25 Years of experience in finance
* NATDA Member
* We do both loans and leases depending on how the customer wants it set up
* We do not give declines based on recent inquiries
* Commercial Customer Only (Sole Prop, LLC, Corp)
* Below 600 Credit Scores Ok
* Startups Ok
* Previous bankruptcy ok
If you have been declined please contact eLease. They take pride in turning declines into approvals.  You can visit them at  www.elease.com
Thanks!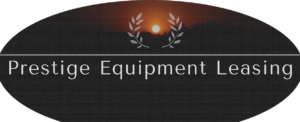 12 Financing Tiers to help secure financing for a wide variety of A-D credit customers!
Available Leasing Options: Finance agreements, $1 OUT, Fixed Leased-Purchase, Line of Credit, and Working Capital!
Secure funding for Pure-Start Ups!
Same day credit decisions!
Section 179 Friendly!
Electronic Documentation
The need to title transactions under $50,000 for titled trailers will no longer be necessary when the Release of Title Responsibility document (we provide) is executed by the customer
Copy of the front/back of the title is still required prior to funding. We need to see chain of ownership and make sure the title is clear
We will no longer need Power of Attorney (POA), Title Reassignments or Title Applications for these transactions
Title Vehicle package documents (Exhibit A and Title addendum) and proof of insurance (COI) will still be required for funding
This will be based on asset cost, not transaction size. i.e. if you have a transaction with two $40,000 trailers the title work will not be required as long as the customer signs the Release of Title Responsibility document because both assets are less than $50,000.
Jessica Nason | President of Sales | Prestige Equipment Leasing
c: 207.289.9633
Email: info@prestigeequipmentleasing.com
Website: prestigeequipmentleasing.com
https://www.myequipmentleasing.com/
If you are looking for a great trailer at a low price, click on the type of trailer you are looking for on the bottom of the page. Visit our Enclosed Trailer Shop to see our top quality trailers.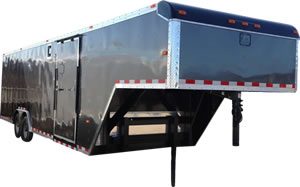 Single Axle Trailers
Tandem Axle Trailers
Auto Carrier / Car Hauler Trailers
Gooseneck Trailers
In Stock Trailers
Concession Trailers
You might be interested in Cheap Enclosed Cargo Trailers