Concession Trailers
For the best concession trailers at low, low prices, call us at 727-346-6423 to get your quote today. To see our low trailer prices, visit our Enclosed Trailer Shop. We can build your concession trailer to your specification. Get a better quality concession trailer at a lower price.
Visit our Enclosed Trailers Shop. You can see our Trailer Options here.
Concession Trailer features:
Dust Resistant Construction
Dome Lighting
2000 lb. Jack & Stabilizers
13.5k BTU A/C Unit with Heat
40" x 74" Concession Door with Serving Windows
Fully Insulated
8.5 X 20 Tandem Axle Concession Trailer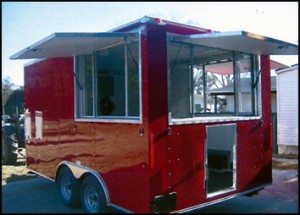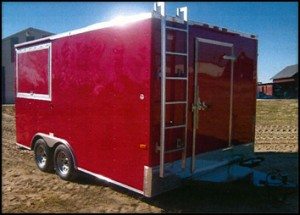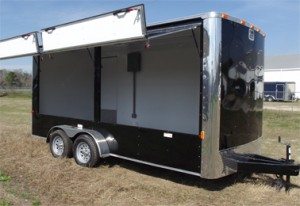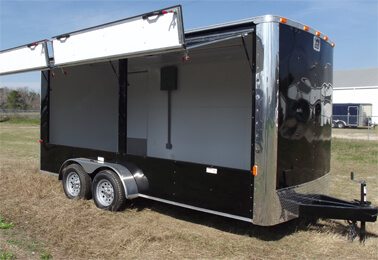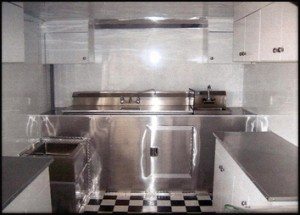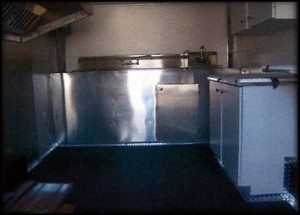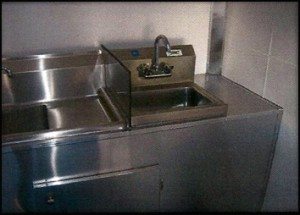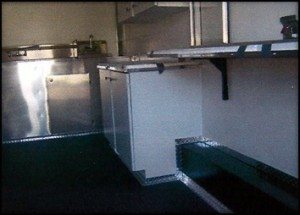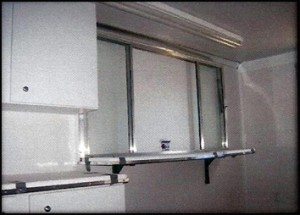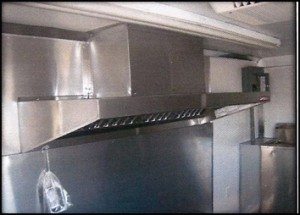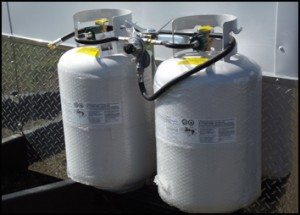 Important Things to Know about Concession Trailers
Do you love to visit carnivals? The colorful displays of various fun things, games, and food trucks always enchant you, right? Those are the thing which enhances the attraction. You have seen the delicious foods, desserts all made and displayed in those trailers. Also, how children and adults are lining up in front of those carts. 
Festivals, fun events, carnivals are always there from the old ages too, and the best thing about those were the foods. Even in these days, you will find trailers which carry food for everyone. So, when you are thinking of buying the same for your business, you need to look for some things that will give you better benefits. 
 When you are thinking about buying a restaurant you need to keep in mind that it will stay in one place only. Which means your options of getting lots of customers will be stuck at being limited. You have to sell your foods only in one specific area. This can always be difficult to establish branches in other places, and also growing base for customers will get tough. 
 If you take up concession trailers it will give you the mobility. The key thing here is the success for startups because until now your business consisted in one place only. With the help of a concession trailer, you will be able to reach broader aspects, and distant places which you thought would not be possible. By this, your desire for wanderlust will be satiated. Also, you get to expand your food business by serving countless people every day. 
 Restaurant service is costly to start and operate too. You will have to pay for the building, and the utilities, staff, food supplies other additional costs. But when you go for concession trailers, you just have to pay for the initial cost, and the maintenance one. Also, it will reach people within a small time frame, because you are using a wheel car trailer, it will make up for the start-up cost. 
 From the olden days to now, selling food from one place to another has been a popular business. For survival, we all are dependent on food and which is why if you are investing in a business related to food then you will always get increased profit. So this food industry is not only a longstanding industry but it is highly sustainable. There are several options and places like fan events, fairs, gathering or carnivals where one can supply food in order to keep their business running throughout the year. 
Things to consider before buying concession trailers
You have read about the benefits of concession trailers, now while you are looking to buy one or two, you need to look at some points. 
Consider Trailer Size

: Before you jump into a decision and purchase a concession trailer, you need to know the size suitable for you. You can opt for the simple trailer of a small size if you are selling sugar waffles or snow cones. For small businesses, you can invest in a cheap and small trailer as it will be a worthy investment. If you want to invest in expanding your business then you can opt for the larger trailer. After doing all your business projections and plans you will be able to make the right decision. 
Used and New Concession Trailers

: There is little difference between used and new concession trailers. When you are purchasing a used trailer then it will definitely help you to save a lot of money and at the same time, you won't have to spend on installing other equipment as they will be pre-installed. One can save money on several things. When you are purchasing it for someone then that person will also be able to advise you and give you some tips that will help you to begin with the used trailer. Ask them about all the history of the vehicle and quirks. The price of the used trailer is much lower than new ones and hence you won't have to opt for a bank loan. If your business is small or a startup then you can definitely invest in a used trailer.  
Manage Your Budget

: Your funds for the food trailers should be considered properly, because not only you're buying the trailer, you have to purchase supplies. You can easily narrow down your searching by fixing a budget in the initial state. One will have to invest more if they are looking for trailers that will come with whistles and bells. By knowing the budget range you would be able to stop wasting time looking for trailers that will not fit within their budget.
You will find various styles with concession trailers, such as trolley trailers, gooseneck trailers, and v-nose trailers. Styles are selected based on appearance, hookup, location of operation, and other layout factors.
 This also depends on the type of food you will be cooking and selling them to people. These can be, smoker trailers, pizza trailers, barbeque trailers, bar trailers, and dessert trailers too. 
The trailer you choose must have space and the setup for everything you'll be offering.
 One will first have to sort out what are the things that they are going to serve and depending on it, they will have to install other equipment like fryer areas, sinks, smoker equipment, freezer areas, refrigerator and many more. Pick a trailer that will cater to all your requirements. One needs to get permission from the local health department because food service trailers need a special permit in order to operate in different places.  
 You must have an idea about the storage you need in the concession trailer. You have to check things like,
The type of food you will serve

The number of customers you will get

If you need a special storage
If you have the right amount of storage, then the food you cook will not go stale. Also, you will be able to feed so many people and make them happy. 
 Get on with your mobile food business with a concession trailer and you will get more benefits than a restaurant.