Enclosed Gooseneck Trailers for Sale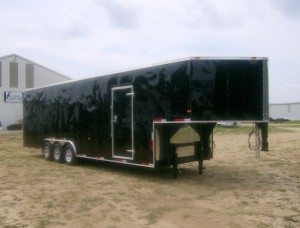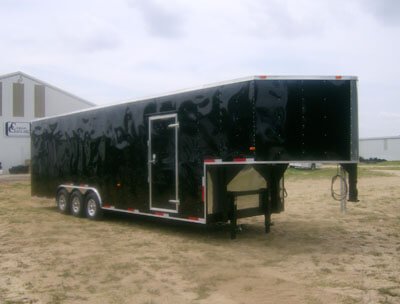 If you're looking for an enclosed gooseneck trailer for sale, then Trailers123.com is where you want to go. Trailers123.com offers American made gooseneck trailers manufactured by Cargo Craft in Ambrose, Ga.
Gooseneck trailers are advantageous when compared to bumper pull trailers due to the fact that the trailers are pulled by the frame of your truck and thus you can pull larger trailers with greater weight capacities than you can with bumper pull trailers.
Our gooseneck trailers are built with all tubular steel frames, 3/8″ plywood on the walls and 3/4″ plywood on the floors. Our gooseneck trailers come standard with ban doors while the auto-carrier / car hauler gooseneck have ramp doors, of course. Ramp doors are available as an option on all gooseneck trailers.
We make gooseneck trailers both in 7′ and 8.5′ width up to 53′ in length including the 8′ bed. We offer factory direct pricing. You simply cannot find a better made, less expensive gooseneck anywhere.
Whether you need an auto carrier – car-hauler, concession trailer or just a cargo trailer, we can help you get the right trailer at the right price. To see our gooseneck trailers, click here.
If you have any questions or simply would like a quote, please call us at 727-346-6423.